ABOUT
TEST OF TYME
Licensed General Contractor #1022805
Test of Tyme, LLC is a Monterey Peninsula-based full-service construction firm that restores, remodels and builds high-quality homes. Over the years, the Test of Tyme partners has worked together along with selected high-end contractors on many homes in Pebble Beach, Carmel, and Carmel Valley and beyond, including many luxury estates on the ocean side of Seventeen Mile Drive. We take pride in our outstanding craftsmanship and creative vision. We have made an association with a cadre of top-level craftsmen that we believe gives the client the very best that's available in the area.
The principals of the firm are also available for expert consulting on any home construction or renovation project.

Please learn more about Test of Tyme in Carmel Magazine.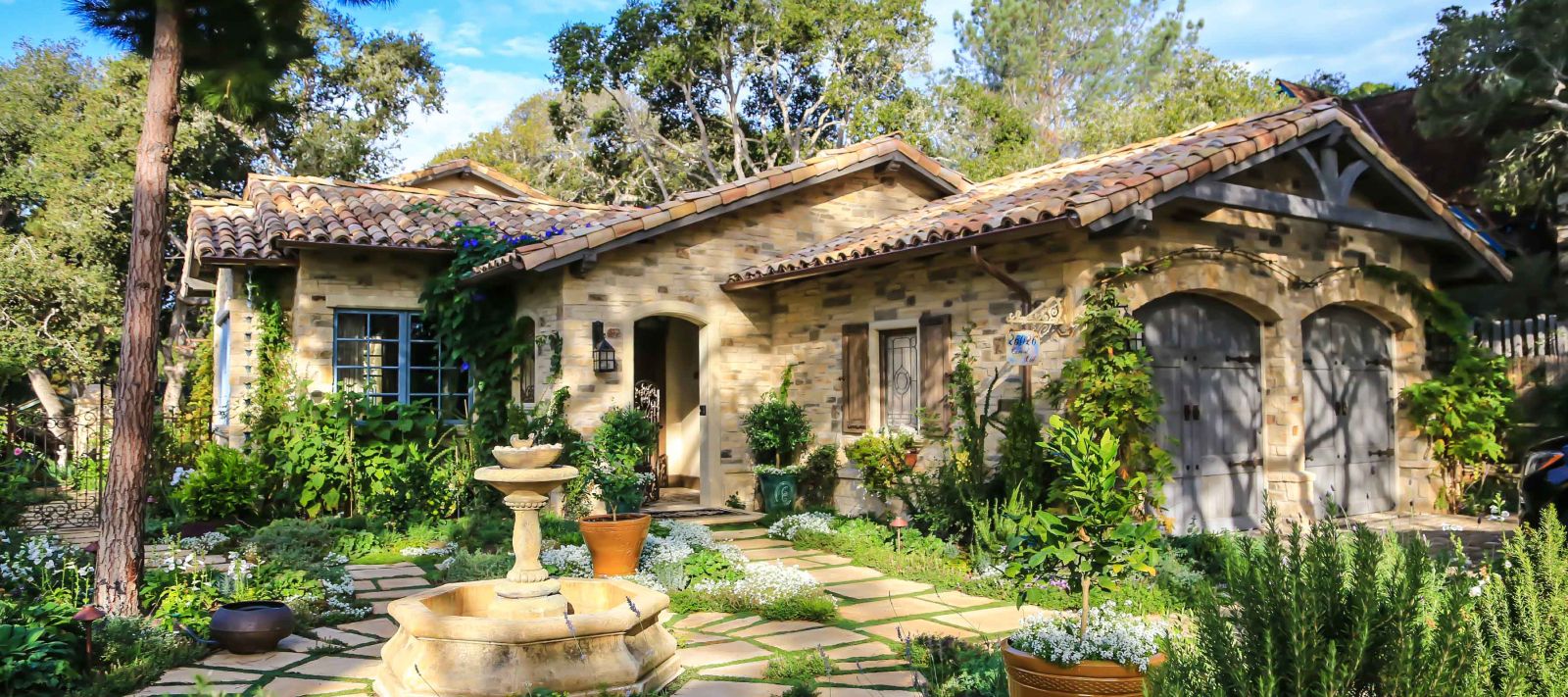 Known as two of the most sought-after artisans and consultants on the Monterey Peninsula, Don Whitaker and Scott Coulter and their hand-picked group of sub-contractors, have worked together to build or renovate many of the largest estates in the area. Due to their passion and talent, artistic vision and top craftsmanship, they have been honored to work on many of the largest and most beautiful homes and structures in Carmel-by-the-Sea and Pebble Beach, including more than 20 homes on the ocean side of Seventeen Mile Drive in Pebble Beach as well as the Cypress Point Golf Course Club House and Pebble Beach and Tennis Club. Most recently, they have worked on a 28-room mansion near the Lone Cypress Tree. Their work, simply stated, is created to stand the Test of Tyme!

One of their specialties is in the replication and creation of Old World-inspired finishes (1680's – 1740's European style), as well as the creation of original pieces designed for a specific home or space. They also restore paintings and other works of art.

Since the establishment of Test of Tyme, LLC in 2008, Scott Coulter and Don Whitaker's artistic work has been featured in the prestigious Perspectives on Design California, a publication on creative ideas shared by leading design professionals. This is a showcase of the state's finest architects, artisans, homebuilders, landscape architects, interior designers, craftsmen, and other industry specialists, under whose creative direction the extraordinary is made possible. This publication is part of a popular series that spans the Southwest, Chicago, New England, Florida and other design-savvy regions in North America and Europe.

Test of Tyme, LLC consists of artisans whose passions lie in the transformation of a home into an embodiment of three-dimensional art. According to Scott Coulter, "We are a community of craftsman and artisans that transform dwellings into habitable works of art. From the hand laid tile individually treated to match flawlessly with one another to the revival of a damaged painting thought to be untreatable. Rustic furnishes, antique revitalization, old-world finishes, varnishes, and custom painting."

Test of Tyme, LLC can transform every aspect of the average home into a marvelous homage to the old-world escapes captured off the pages of a European novella. The craftsmanship and artistic vision of every member of this team poured into the very foundation of each of their passionate projects. But the artistic skill of Test of Tyme, LLC extends beyond the palette of the metamorphosis. Their skills including restoring other art such as damaged sculptures, paintings, or manipulating unique pieces of art to fit with the motif of your home. Rejuvenating and recovering the vibrancy of art that was believed to be beyond saving, or modifying other pieces to synchronize fluidly to ambience of your living areas.
About Don Whitaker
A partner in
Test of Tyme
, LLC, Monterey native Don Whitaker is also the owner of The Golden Hammer in Pacific Grove providing cabinetry and custom millwork, including furniture design. He earned local, state-wide and international awards for his carpentry work and has over 40 years of experience, primarily on the largest homes in the Carmel and Pebble Beach area. His passion for perfection is reflected in his wood artistry seen
in doors
, beams, cabinets, floors and more. Don is a graduate of Monterey High School and attended Monterey Peninsula College. He began work in his field at the cabinetry shop that his father managed.
About Susana DeFatima Silva, MA
Co-Founder/Proprietor/Managing Partner
Susana DeFatima is responsible for developing and implementing

Test of Tyme's

strategic plan. She is involved in sourcing, financing, and managing real estate development projects for

Test of Tyme

. She oversees

Test of Tyme's

management responsibilities and all aspects of its portfolio operations including capital improvements, marketing and management services. Susana DeFatima manages the properties owned by the various

Test of Tyme

Investment entities. In this role she serves as the primary contact for portfolio tenants; managing lease documentation, administration, and the tenant improvement process.

Susana is responsible for managing the day-to-day general operation of the LLC, overseeing the entire process and managing the year end closing process at

Test of Tyme

. In addition to performing property management functions, she works closely with her partner in achieving the vision in which they strive for the company as well as budgeting, and a variety of internal performance reports.

Managing the financial and operational aspects of the LLC, Susana DeFatima is responsible for payroll and handles all functions of

Test of Tyme's

investments. Susana DeFatima is the Operating Manager and is responsible for managing all facets of

Test of Tyme's

real estate portfolio to ensure competitive returns on investment, she also assists her partner with Design and Development. Susana DeFatima has extensive experience in operating real estate, having started her career in finance and property management while working her way into development.

Susana is a Visionary Entrepreneur with an International perspective . She is a member of the Institute for Luxury Home Marketing and an Associate Member of the AIA of Monterey Bay – a Chapter of the American Institute of Architects. Susana DeFatima is a native of the Açores Islands of Portugal and has over 20 years experience in project management and real estate development. She holds an MA Degree in International Policy Studies, with a focus in International Trade, Investments & Development from the prestigious Middlebury Institute of International Studies and a BA in Communications from CSU Monterey Bay. Susana is also an active community volunteer, and has worked with MEarth, Monterey County Reads of the Panetta Institute, Kinship Center of Monterey County, Meals on Wheels, Big Brothers Big Sisters and F.D.E.S. Portuguese Hall of Monterey, a non-profit that raises revenue to fund scholarships for local youth.


TEST OF
TYME, LLC
Licensed General Contractor #1022805
Call us at:
831-655-2008
Email for information or questions