Fabulous and Functional Kitchens Built To Stand The Test Of Tyme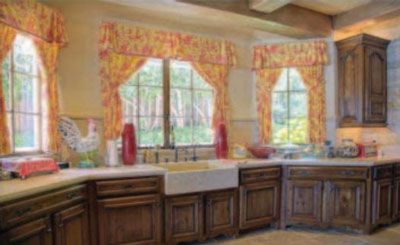 Isn't it about time to take your kitchen to the next level? You bet it is! Why not enhance your kitchen and transform it into a great "go to" room in your home where you love to spend time and prepare delicious gourmet meals?

Kitchens today are increasingly becoming an even more attractive and popular gathering place for family and friends. built for added comfort and function. What better way to create the next generation of talented young chefs by having space for lots of young family helpers in a remodeled kitchen with all of the technology that exists today"

Create an inviting and elegant place for entertaining and to chat with friends while you create amazing appetizers and dinners for them? Interactive parties where your guests help prepare what they'll be eating. How can this fabulous and functional kitchen be achieved? Check out what's possible and how you can create a kitchen of your dreams.

First of all, kitchen islands have been popular for years but how about building one that's especially good-looking and functional? Create a custom built island that holds everything you need and has lots of room for comfy chairs and space to gather around it where people can mingle, talk and even chop up ingredients for your wonderful food creations.

A kitchen island can have multiple pull out cutting boards, custom easy close drawers for kitchen tools, foot stand railings for added comfort while sitting and many more thoughtful enhancements. Marble or granite countertops and island tops with matching backsplash will be a gorgeous addition. There's a great array of choices too. You may want to add an antique or custom built cabinet that is both attractive and functional for additional convenient storage.

To create an even more elegant room. why not add surrounds for your refrigerator and dishwasher made out of beautiful stained wood or another attractive material. Custom cabinetry can achieve wonders.
Find comfortable tall padded chairs with hacks for all of your cooking assistants to sit on while helping and talking with you during meal prep time. You may even want to stay and eat and entertain at your beautiful new kitchen island, too!

Lighting is important for the food prep but incorporates a few choices so you can create different lighting levels in your kitchen. There are now so many antique and colorful glass fixtures plus you may want to go all out with a crystal chandelier or two. Enhance your kitchen from floor to ceiling. How about adding beautiful hardwood plank floors or special tiles? Don't forget about the ceilings. You may choose to install custom coffered ceilings, beams and crown moldings to create an eye-catching and elegant look. Unique custom windows and doors will be another great choice to consider maximizing both the light and visual interest.

Add some great artwork that works with your decor such as a frieze or mural to create a fantastic kitchen where you'd like to spend more time surrounded by your favorite types of art. Bring the outdoors inside with an array of orchids or other flowers and plants, including potted herbs you'll use in meal preparation.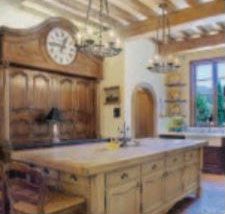 Thankfully, technology is here to make your life in the kitchen much easier. There are hands- free faucets, sensor-activated lights for when you're using the kitchen and meat thermometers that ping your smartphone when your dinner is done.

Flat screen tv's and a stereo system will allow you to watch cooking videos, news, sports or other programming that will also be appreciated by everyone. And. remember that they can be camouflaged when needed in a custom cabinet or surround, too.

So. start planning your new fabulous and functional kitchen that you, your friends and family will love for years to come!